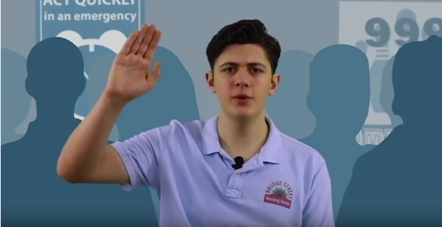 In this unit ....
Communication
This unit contains dialogues related to a range of communication scenarios. The scenarios presented represent scenarios that a care worker may find themselves engaged in, including attendance at a professional development course in First Aid. The dialogues attempt to present a broad range of scenarios built around particular grammar points.


Characters from dialogues
Caregiver
• Peter is a 20 year old caregiver who has worked in the  residential care facility for almost two years. He is well liked by the residents and his mature approach to his work means that he is often given responsibility for activities normally assigned to more experienced caregivers.
Care provision manager
• Mrs Rose is a care provision manager at a nursing home. She is the direct line manager of caregiver Peter.
Relatives of person receiving care
• Mrs & Mrs Williams are the son and daughter-in-law of John Williams, an elderly man in need of respite care at the nursing home.
Relatives of person receiving care
• Mrs Brian Wilkins is the concerned son of nursing home resident Mr James Wilkins.
First Aid course instructor
• Mr Law is the primary instructor on the First Aid professional development course that Peter attends
Person receiving care
• Mr Reg Smith is a nursing home resident who suffers a fall in the gardens of the nursing home.
| | |
| --- | --- |
| | Project number: 543336-LLP-1-2013-1-DE-KA2-KA2MP - This project has been funded with support from the European Commission. This publication [communication] reflects the views only of the author, and the Commission cannot be held responsible for any use which may be made of the information contained therein. |